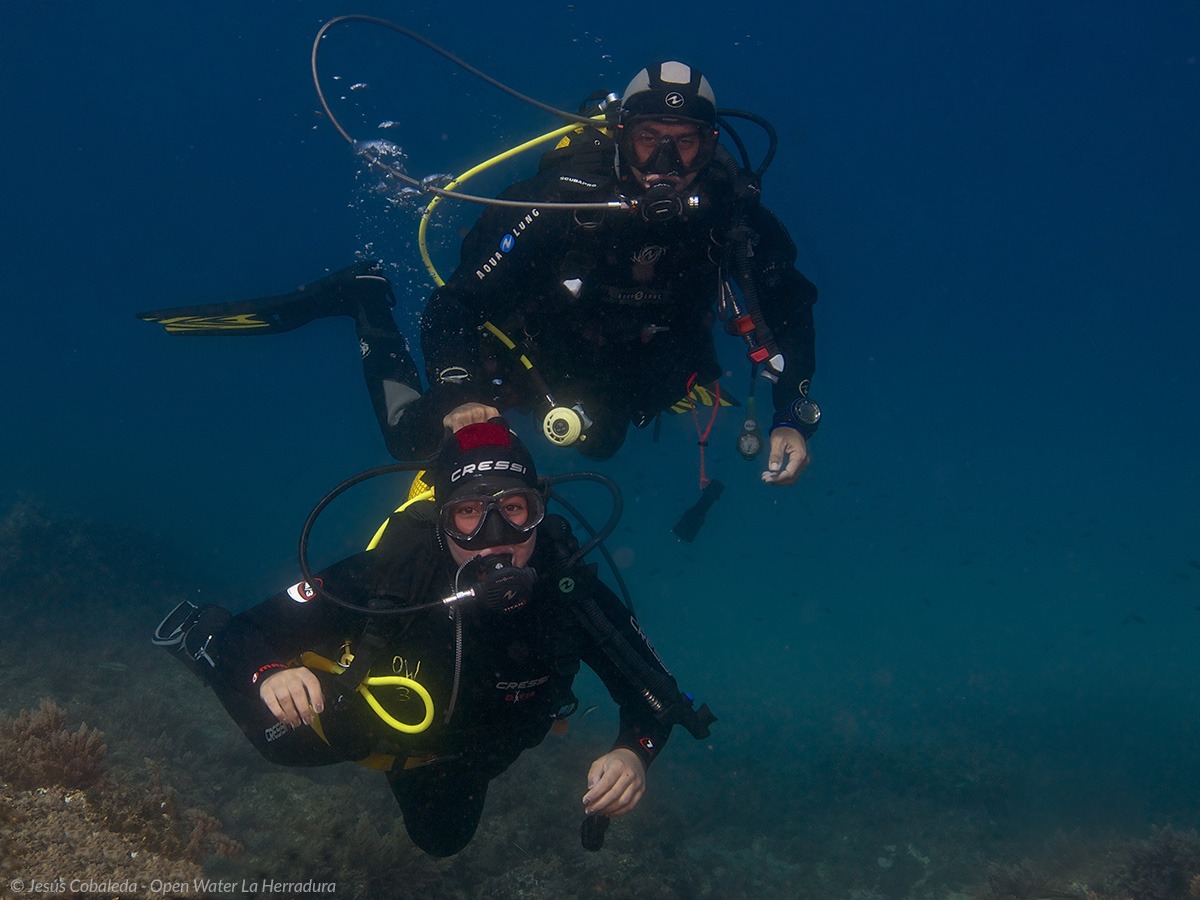 YOUR FIRST CONTACT WITH AMAZING MARINE MYSTERIES
Divers love to dive and share their hidden underwater paradise with their friends. How would I/you know if I/you'd like to be a diver if I/you've never tried? In Spanish diving tradition a ´Try Dive´ or 'Bautizo' (´baptism´ in Spanish) is when someone with no prior diving experience receives an introductory dive – allowing them to enjoy the amazing sensations normally reserved for the few – for the first time in their life. The experience is usually so impressive and positive, that the newly baptised ends up enrolling on a course to become a certified diver. Would you be able to resist the temptation?
A Try Dive is not a course and will not certify anyone as a diver; it is a diving experience designed to provide a sample of the sensations regular divers experience, without any complications. Participants on this dive programme consists are present during a short talk (15-20min) and they get to know a Little about about the basic diving gear. Directly after that, we gear up and head into the sea. Every Try Dive participant is accompanied at al times by an Instructor or Divemaster Leader who is there to help the participant get into the sea & relax (it's OK to be nervous). In no time participants find themselves breathing underwater… observing sea life. The accompanying Instructor will hold the tank, control the dive, bouyancy, air consumption… You only have to enjoy the ride.
Our Try Dives are personalised and adapt to each individuals pace/rhythm. There is no hurry. You're our priority. Would you like an extraordinary experience? Come and try our Try Dives.
Minimun age: 12 (with tutors authorization)
Introductory talk
Controlled dive in open water (Almuñécar or La Herradura)
All diving equiptment (all you have to bring is your towel and swim suit).
Diving insurance.
"A TRY DIVE IS DESIGNED FOR SOMEONE WITH NO PREVIOUS EXPERIENCE, WHERE THEY CAN DIVE FOR THE FIRST TIME, ACCOMPANIED BY A PROFESSIONAL"