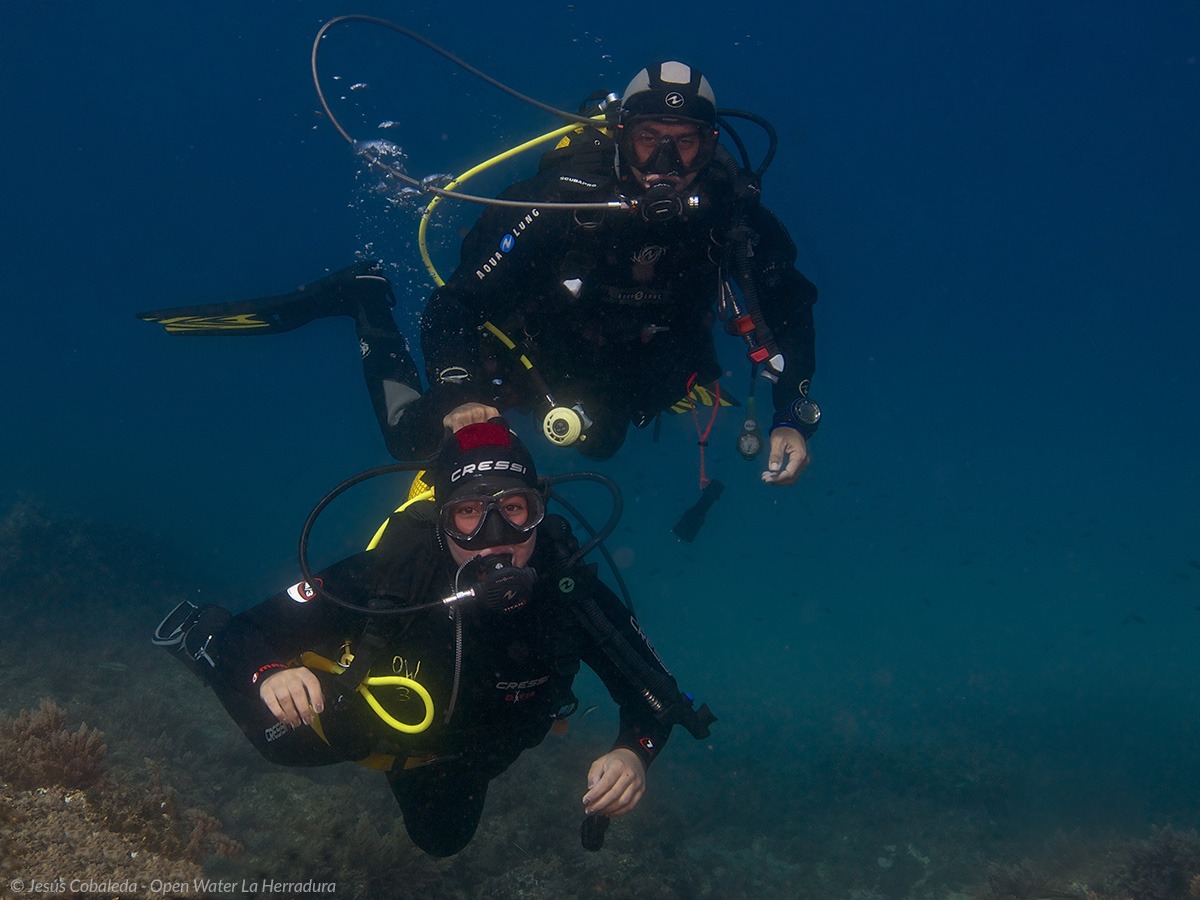 REC 3 Course
The course incorporates more advanced decompression theories and the use of correct ascent procedures combined with problem identification/resolution, while building experience for increasingly challenging dives.
On this course, students will be trained in: (a) the use of single or double tanks/cylinders and in the potential failure problems associated with them; (b) the use of Nitrox and Helitrox for extended immersions; and (c) the use of Helium to minimize narcosis, CO2, gas density and post dive "nitrogen stress."
The UTD Recreational 3 course is normally conducted over a 3-4 day period, and cumulatively involves a minimum of 30 hours of instruction including theory, pool/confined water, and open water dives to 39 metres using Helitrox 25/25 as a breathing gas. The final dives are "experience dives," where you will use your new skills while being "shadowed" by your instructor.
This is an NDL/min deco course preparing a diver for depths to 39 metres without accelerated decompression procedures.
Who is this course designed for?
The "Recreational Diving level 3" course provides a friendly learning environment where students build upon their foundation knowledge from Essentials/Intro to tech and/or Recreational level 2 or equivalent. The course is designed for the recreational diver who wants to learn the final step in recreational diving without moving onto deco bottles or staged decompression, tech or overhead environments. In other words those who want to stay within recreational diving limits of 130'/39m without the use of enriched mixtures of helium (Helitrox 25/25. It is geared towards those who have taken Essentials of Recreational diving or Essentials of Tech and/or the Recreational 2 and now want the next step in applying the UTD foundation and UTD principles for deeper recreational diving eperiences to increase both safety and fun.
Why Should I Take this Course?
As previous recreational courses have focused on the foundational building blocks incorporating basic practical skills – using single tanks and nitrox to a limit of 30 metres, many recreational divers now want to start extending their range beyond 18 metres and want to ensure they learn the next set of skills to safely explorer this territory. This course serves as an excellent next step & is perfect for someone who wants to learn how to comfortably dive with helium between 30 metres – 39 metres without carrying deco or stage bottles and without going into staged decompression diving.
Minimum 18 years of age.
UTD Rec 2, or Essentials of Rec and Nitrox (or equivalent).
Minimum of 50 dives beyond open water certification, 25 of which must be non-training dives.
Maximum depth: 39 metres.
Standard gases: Nitrox 32 and Helitrox 25/25.
No stage decompressions.
No overhead environments.
"THIS COURSE PREPARES DIVERS FOR DEPTHS UP TO 39 METRES WITHOUT ACCELERATED DECOMPRESSION PROCEDURES."