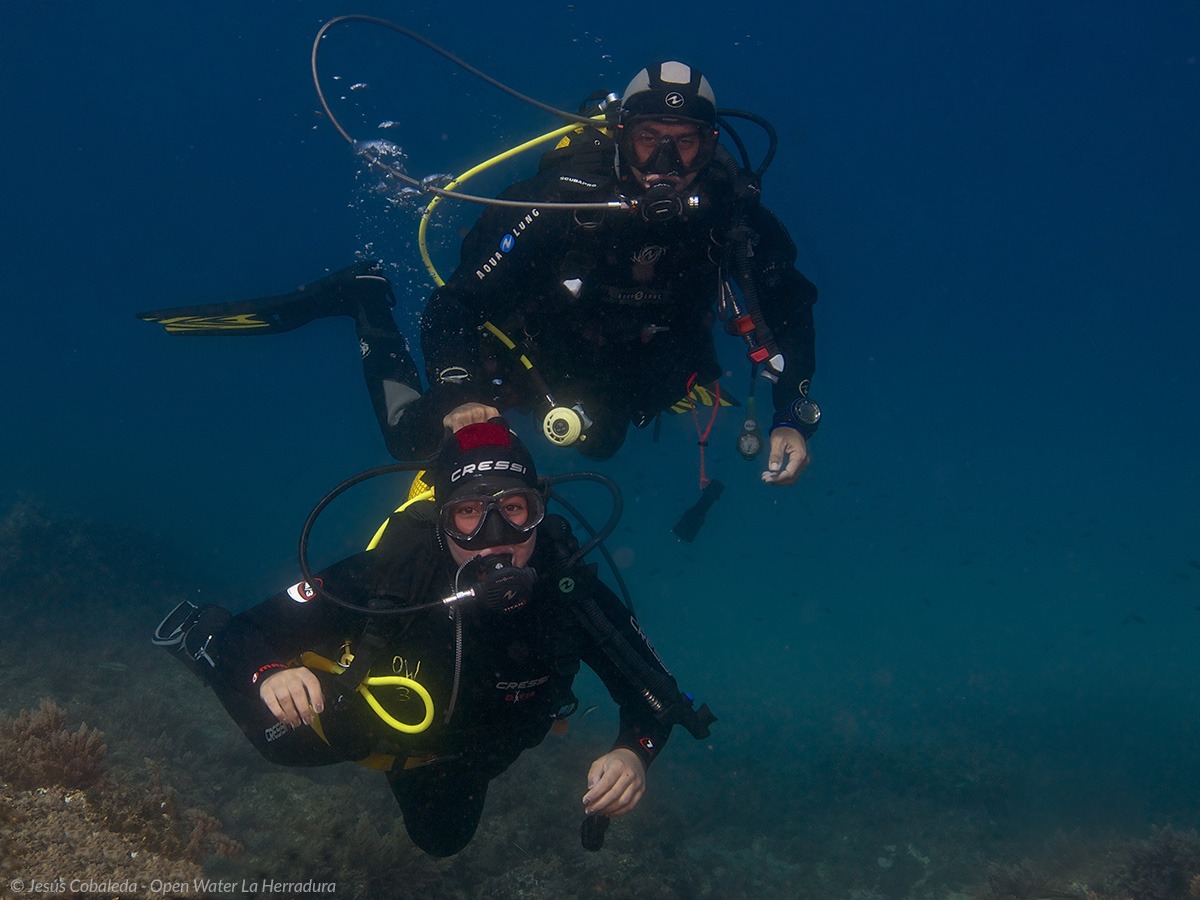 REC 2 Course
Are you a Rec 1 or Essentials Rec diver looking for the next step in advanced dive training?
Then UTD's Modular Recreational 2 Advanced Diver course is for you.
Rec 2 expands your diving to deeper depths, night dives, and to the use of Nitrox.
Rec 2 is based around four modules:
Critical Skills.
Nitrox.
Deep dives.
Night dives.
The Critical Skills Module is mandatory and must be completed prior to any of the other three modules, which can then be completed in any order. The four modules may be combined into one continuous course. The Critical Skills Module includes problem identification and resolution – building the capacity for progressively more challenging diving.  Students will be trained in the use of single or double tanks/cylinders (in either back mount or side mount) and in the potential failure problems associated with them. This module is normally conducted over one pool session and two open water dives.
The Rec 2 Nitrox Module includes the expanded use of Nitrox for extended deep dive times. This module includes two dives: buoyancy control and toxing/unconscious diver recovery. The Nitrox Module dives may be combined with other dives from the Rec 2 modules.
The Rec 2 Deep Module includes gas planning and ascent strategies for dives to 30 metres, along with the use of a surface marker buoy (SMB) and mid water ascent strategies. This module requires two dives to depths of 24-30 metres.
The Rec 2 Night Module includes two night dives and addresses correct air-sharing procedures at night, navigation, and loss of primary and backup lighting.
Each of the four UTD Recreational 2 modules are normally conducted over a 1-2 day period, cumulatively involving a minimum of 32 hours of instruction including academics, pool/confined water, and open water dives. On completion of each module, you receive a certification for that specific module. On completion of all four modules, you receive a Rec 2 certification.
Minimum age: 18 years old.
Must have completed the UTD Rec1, Essentials Rec diving course (or equivalent).
Must have a mínimum of 25 logged dives after Rec 1 or Essentials Rec, 10 of which must be non-training dives.
Maximum depth: 30 metres.
Standard gas: Nitrox 32.
No stage decompression.
No overhead environments.
"REC 2 EXPANDS YOUR DIVING TO DEEPER DEPTHS, NIGHT DIVES, AND THE USE OF NITROX."