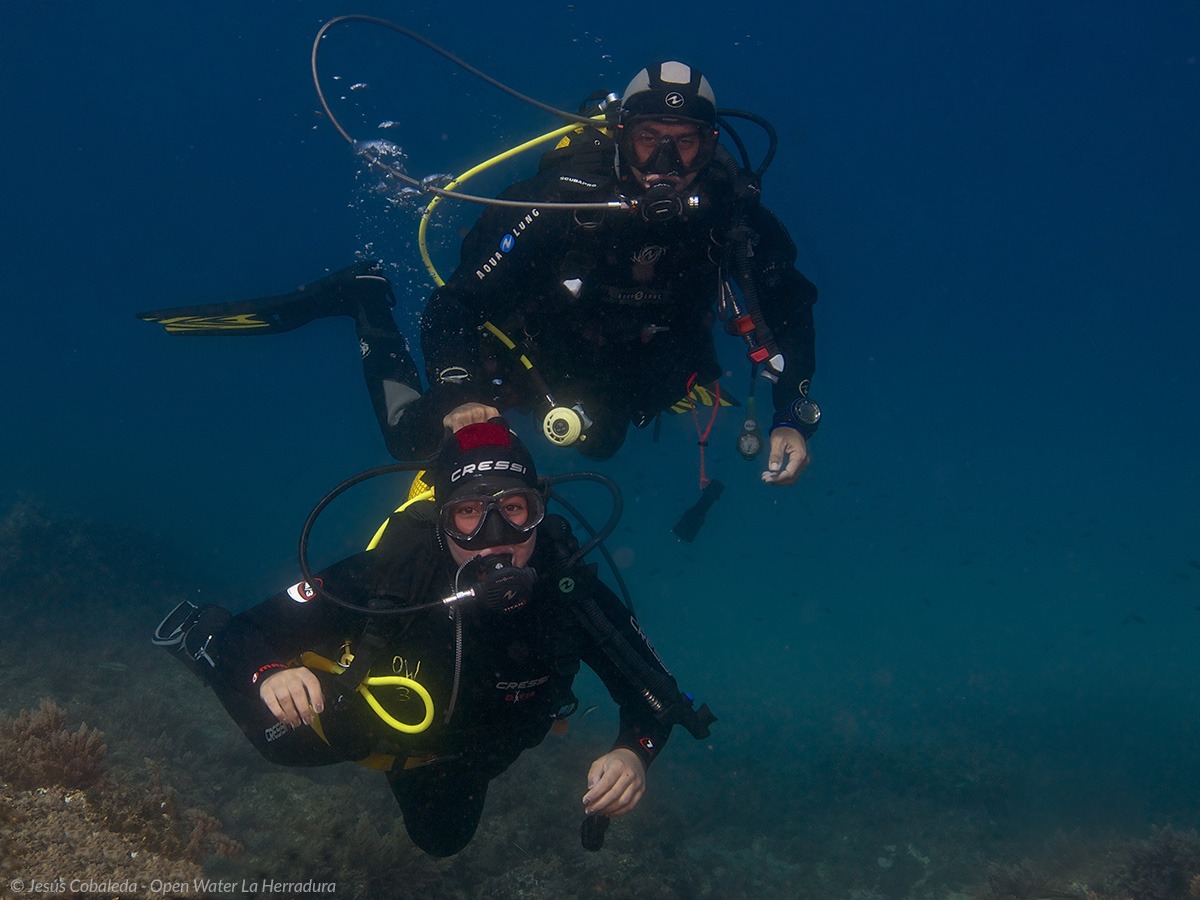 Essentials of Tech
In UTD's Essentials of Technical Diving course is the first step to advance you from 'Recreational' diver to 'Technical' Diver.  Essentials of Tech provides you with all the personal skills you need to move to a training program that increases both depth and duration in the water.
First up is buoyancy. Precise buoyancy, combined with a horizontal trim position, is the hallmark of control in the water. You'll learn to effortlessly hold your position in the water, which leads to the next set of skills: propulsion, where you'll learn five different kicks that eliminate silting and increase your control, allowing you to move both forward and backward.
Other skills include correct air sharing procedures, team protocols, gas planning, ascent strategies, and much more.
Essentials of Recreational Diving is normally conducted over a 4-day period combining lectures, practical (in-water) sessions and videos + debriefings.
The Essentials of Tech diving course is where students learn the basic fundamentals of the UTD/DIR system. The course is designed for divers who wish to learn the UTD philosophy and apply it to their diving.  It acts as a bridge between conventional training and UTD's more demanding technical curriculum and focuses on training you to become a "Thinking Diver," regardless of whether you are going to move forward with technical training, or are just looking to become a more highly skilled recreational diver.
Who is this course designed for?
The course is geared towards the newly certified open water diver, but even seasoned veteran  divers have found that by incorporating UTD principles into their diving practices, they increase both safety and fun. Photographers and videographers will especially appreciate the detailed training in propulsion & precision buoyancy control that assists you in getting that perfect shot! Instructors will appreciate the "fresh look" at diver training and skill development. This is a great first step towards learning and understanding the Unified Team Diving approach.
Why Should I Take this Class?
Regardless of your experience level, UTD philosophy allows you to grow as a diver. This class serves as an excellent introduction to UTD, and is perfect for someone who wants to start Recreational training in more advanced UTD classes.
Minimum age of 16
Completed UTD registration process
All UTD classes are Non Smoking.
The use of prescription drugs must be authorized prior to the onset of diver training by a physician
Must be able to swim a distance of at least 15 meters on a breath hold.
Must be able to swim at least 275 meters in less than 14 minutes without stopping.
Maximum depth: 18 metres.
Standard gas: air (21% O2).
Zero stage decompression.
No overhead environments.
"ON THE ESSENTIALS OF TECH DIVING COURSE YOU'LL LEARN PERSONAL SKILLS REQUIRED TECH DIVING AS PART OF A UNIFIED TEAM"